Tricia Malowney OAM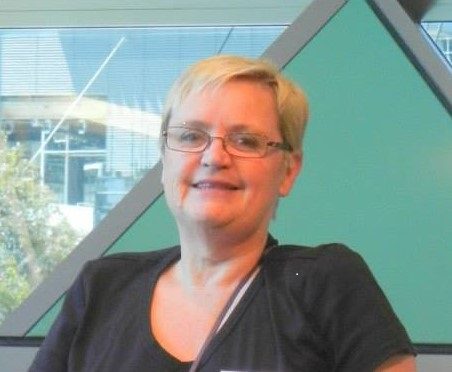 b. 1954
Advocate for women with disabilities
"It's important for women with disabilities to understand that they are a real part of Australian Society and that they can do whatever they want to do."[1]
Tricia Malowney OAM is the Chief Accessibility Advocate for the Victorian Department of Transport. She provides an advocacy consultancy to government and non-government agencies.
Tricia is a senior member of the Disability Leadership Institute and works to bring a gender lens to the Disability Sector and a disability lens to mainstream services.
Tricia has been running a consultancy for the past 20 years operating in a range of portfolios including transport, justice, health and housing. Her early career was spent working with engineers in the Public Transport Corporation in Victoria.
Tricia is a member of the NDIA Independent Advisory Council, a Director at the Urgent Action Fund for Women, Asia Pacific and has taken a leave of absence from Melba Support Services.
Tricia is a member of the Fire Rescue Victoria Strategic Advisory Council.
She is chair of the Client Advisory Committees at OCConnections and at Outlook Australia Tricia has attended and spoken at many conferences in Australia and overseas, and was the Australian delegate to the International Conference on Population and Development in Nairobi in 2019.
In 2019 and 2020, Tricia was Invited to the Indonesian Economic Development Forum, to speak on the Economic Benefits of Employing People with Disabilities and regularly contributes to international forums on disability inclusion.
Tricia was awarded a Medal in the order of Australia for her advocacy work on behalf of people with disabilities in 2017, In 2013 she was inducted into the Victorian Honour Roll of Women for services to women with disabilities. She was the Inaugural President of the Victorian Disability Services Board and was Deputy Chair of the Victorian Disability Advisory Council.
This Biography was provided by Tricia Malowney OAM
Film:  Tricia Malowney (2018)  Her Stories, Her Place Women's Museum
Site: Her Place Women's Museum is a not-for-profit organisation that honours and celebrates the social, civic and entrepreneurial achievements of all Australian women and their role in shaping our nation.