Stella Young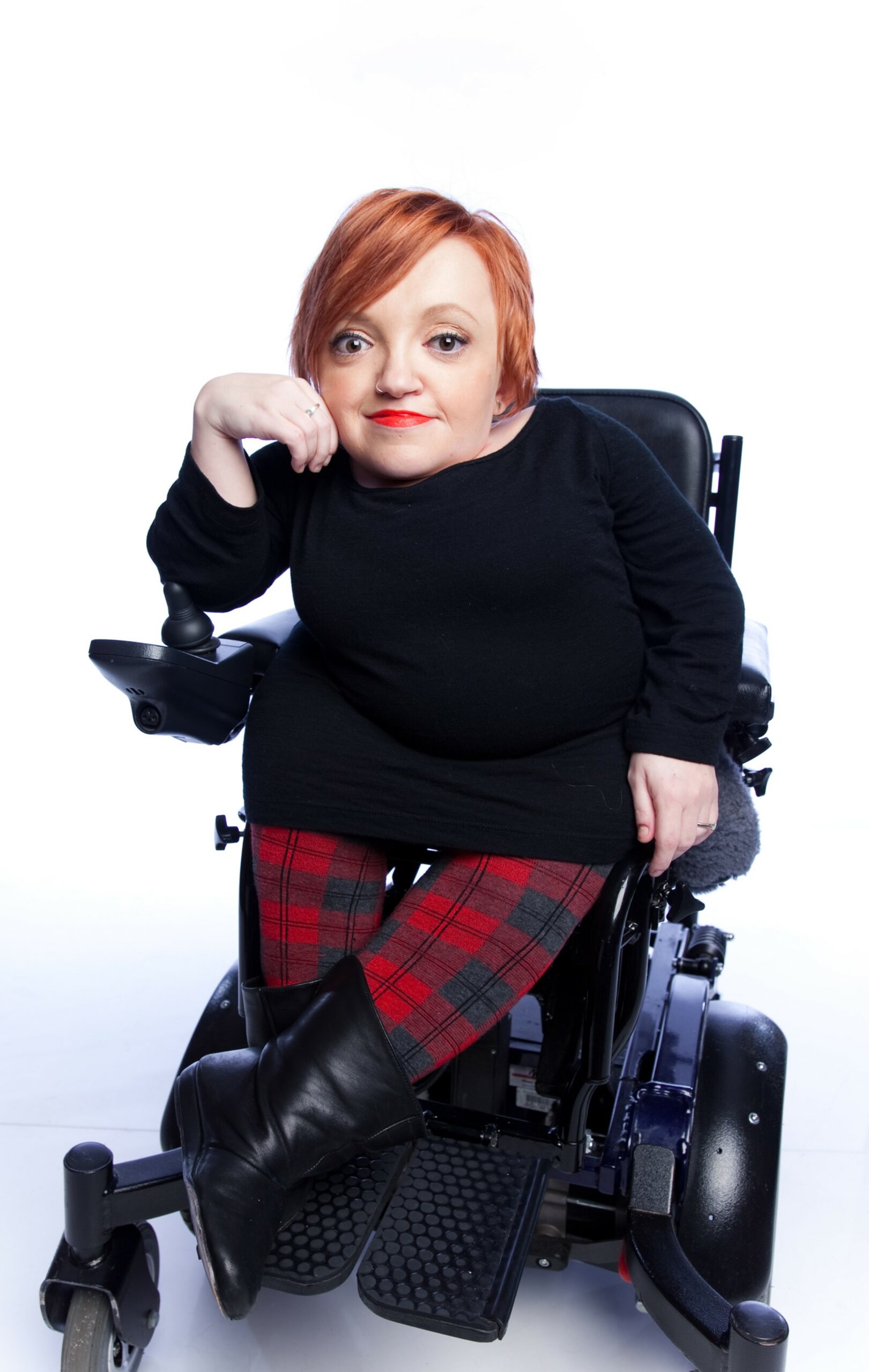 Comedian and activist
1982-2014
"We are more disabled by the society that we live in than by our bodies and our diagnoses"

Stella Young
Aged 14, Stella Young conducted an accessibility audit of the shops on her local main street in Stawell, Western Victoria. It was a pretty short street and an even shorter list of accessible venues.
Having been born with osteogenesis imperfecta, a genetic disorder that caused her bones to break easily, Stella used a wheelchair from the age of 18 months and therefore understood how constraining physically inaccessible buildings could be. Speaking of this, she said:
"The issues in my life come not from the fact that I break my bones occasionally, they come from the fact that I can't get into the vast majority of public buildings I want to get into…"
This early parlay into activism, foreshadowed Stella's lifelong effort to create a world in which "disability is not the exception, but the norm". Instead of pretending a smile would turn a flight of stairs into a ramp, Stella has worked to challenge and rectify the physical barriers and social stigma that limit disabled people. She served as editor of ABC's Ramp Up Website and worked with the Youth Disability Advocacy Service to establish the Live Access Project where she advocated for better access to live music venues. She was a member of the Victorian Disability Advisory Council, the Ministerial Advisory Council for the Department of Victorian communities, and Women With Disabilities Victoria.
Amongst the varied tools at her disposal, Stella has harnessed humour in her role as a comedian to deconstruct notions about the disabled. The description for her comedy show, Tales from the Crip, reads "Stella Young is a cripple. Some people call her 'special needs' but she learned from a young age that 'special' is a code word for 'crap.' And oh Lord, please don't call her 'handy-capable' or she may accidentally run over your big toe."
In her Ted Talk entitled "I'm not your inspiration, thankyou very much" Stella challenged the common perception that disability is synonymous with inspiration, highlighting the othering effect of this sentiment. "Inspiration porn" she contended "objectif[ies] disabled people for the benefit of nondisabled people…so that we can look at them and think, well however bad my life is it could be worse…". But disability is "not a bad thing…and it doesn't make you exceptional".
This Biography has been written in consultation with the family of Stella Young.
Photo: Stella Young, Photographer James Penlidis Photography
Film: I'm not your inspiration, thank you very much | Stella Young
Memorial –  Remembering Stella Young Sculpture Goes For Bronze
A sculpture of Stella Young created by local Sculptor Danny Fraser in close consultation with Stella's parents Lynne and Greg Young has been cast in bronze by Perrin Sculpture Foundry. This project aim's to continue Stella's legacy to challenge and educate society and its perception of disability, and to strive for a world where disability is not the exception, but the norm.
The Remembering Stella Young project is supported by the Northern Grampians Shire Council  and Victorian Women's Public Art Program.
For further information about the project visit Remembering Stella Young (ngshire.vic.gov.au)
Site: Cato Park
Cato Park is located in the heart of Stawell, and is one of the most beautiful and popular recreational spots in the region.
The park forms part of the idyllic surroundings of Cato Lake, has a children's playground, walking trails and plenty of grassy areas to sit, relax and enjoy a picnic.