Sister Irene Singleton – 'Rene'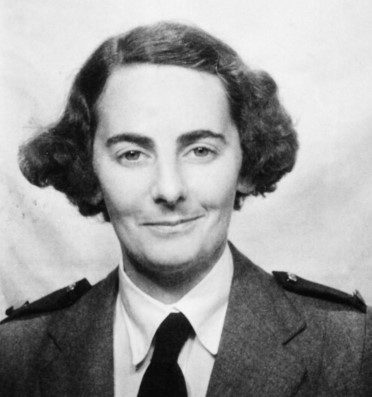 1908 – 1945
WWII Military Nurse
"Sister Irene Singleton's story is one of courage and service that needs to be told,"[1] Wellington Shire Council Mayor Garry Stephens.
Irene Ada Singleton also known as 'Rene' was born in Riverslea, near Maffra.  Irene studied in Melbourne and graduated from Toorak College. Upon the outbreak of WWII, Irene chose to train as a nurse at the Royal Melbourne Hospital. She worked at Caulfield Military Hospital before volunteering for overseas Military Nursing service in August 1940.  
On the 12th of February 1942, Irene was one of a group of  the last 65 Australian Army Nurses (AANS) to be evacuated from  Fall of Singapore, aboard the ship "The SS Vyner Brooke."
Although this ship usually only carried 12 passengers, in addition to her 47 crew, during the evacuation 181 passengers embarked, most of them women and children.[2]
During the escape, The Vyner Brooke was attacked by aircraft several times, in the open sea the ship was heavily bombed and sunk.  Irene survived many hours in the water and was one of the passengers to make it ashore. 
Of the nurses that had originally boarded, 12 drowned and 21 who reached the shore of the Banka Island were massacred. Irene was one of the 32 Nurses who survived only to be captured. 
For the next three years Irene was held at a prisoner of war camp at Muntok Sumatra. There she lived in harsh conditions suffering malnutrition, beatings and disease.  It was not until March 1943 that Irene's family discovered she had survived. 
In 1945, Rene became seriously ill and died as a Prisoner of War, in the Muntok of Beriberi POW camp Sumatra, on 20 February 1945 – She was 36 years of age.[3] Her family was not advised of her death until September 1945. "[4]
Irene is buried at Jakarta War Cemetery. 
In July 1947, an Opus-sectile window was dedicated in the Memorial Hall, Maffra, Victoria. This  beautiful commemoration is mounted at the Maffra Library.[5]
This Biography has been written in consultation with Historian Pauline Hitchins.
Image: Lieutenant Irene Ada (Rene) Singleton, Vic. Paybook photograph, taken on enlistment, of VFX48842, Australian War Memorial, P02783.026
This Biography has been written in consultation with Pauline Hitchens – Maffra History.
Further Reading:
Find out more about the Heroism and sacrifice of Australian Nurses who died in World War two or survived years in prisoner of war camps during that time visit – The Australian Nurses Memorial Centre
Learn more about The Muntock Prisoner of War Camp during WW2 visit: The Muntock Peace Museum
Discover Her Place Women's Museum's digital exhibition Unmasked – Celebrating Nursing, Midwifery, Victoria and Beyond.  This Exhibition highlights the multiple and diverse roles of nurses and midwives: in civilian and military life, in peacekeeping spheres, practice, politics, business, activism and advocacy.
Commemoration:
A beautiful historic Opus Sectile mosaic  and plaque dedicated to the memory of Sister Irene Singleton is mounted on the wall of Maffra Library.  Irene's commemoration is placed beside one to Louie Riggall who died in service as a VAD in France in 1918.
Site: Maffra Library
Maffra library is situated in a historic building in the picturesque town of Maffra in Gippsland. The Library is located adjacent to the Maffra Public Hall.
1. Stephens, G,  Story of nurse in Maffra Library mosaic to be told | Mirage News, Mirage news, 13 May 2021
2.  The Sinking of the Vyner Brooke | Australian War Memorial, accessed Feb 15 2023
3. Synan, A  "Rene died on Banka Island: Irene Ada Singleton (1908-1945)" in Gippsland Heritage Journal #27, 2003
4.  Ibid
5. 28 Jul 1947 – MEMORIAL SERVICE AT MAFFRA – Trove, The Gippsland Times, July 28, 1947