Sandy Jeffs OAM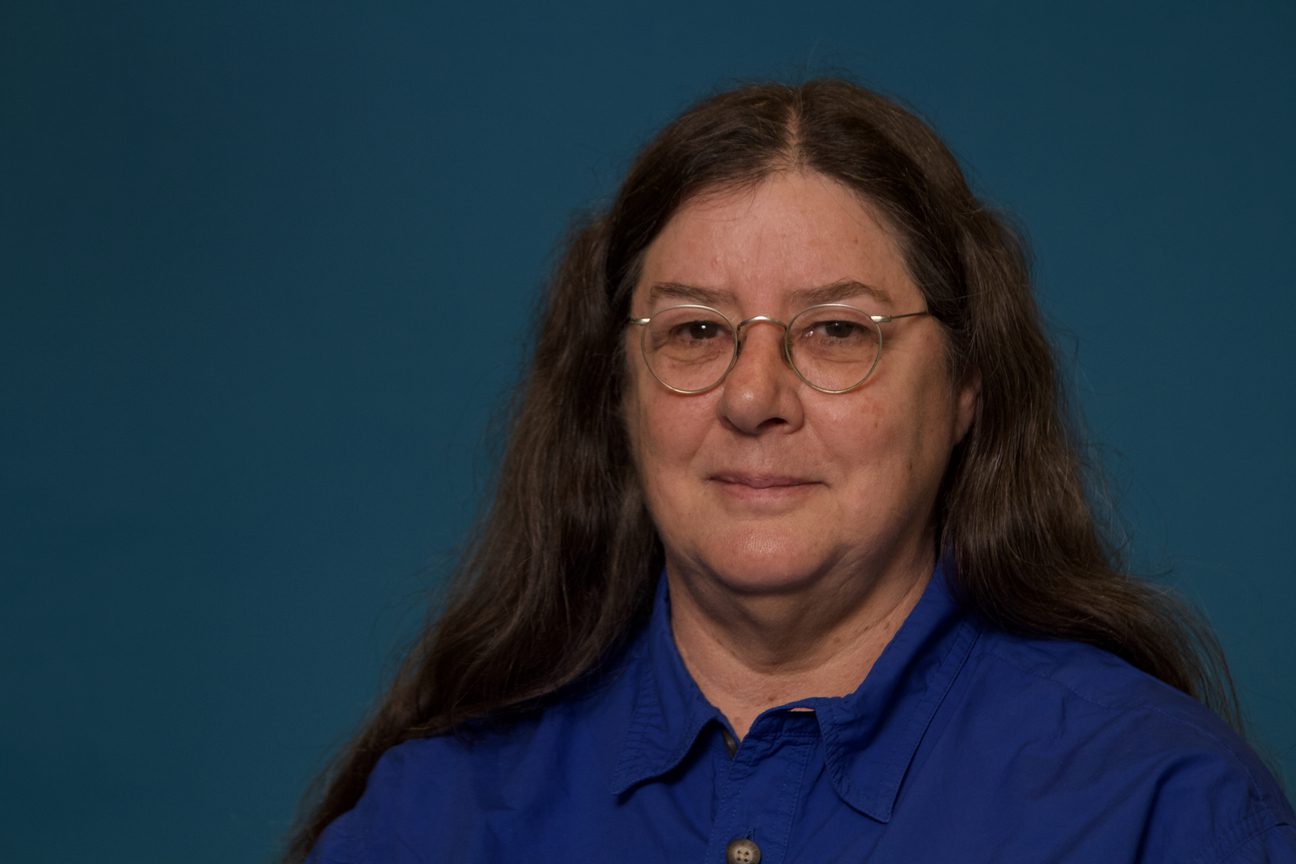 b. 1953
Poet and SANE Australia Peer Ambassador
"Suddenly I went from someone with no identity, no hope, no purpose and no meaning – to having this book published and suddenly people saw me as a poet, so I had another label to give myself – it wasn't schizophrenia, it was Sandy Jeffs – POET." [1]
Sandy Jeffs' business card reads, 'Poet – Lunatic – Insanity Consultant'. It is her humour, honesty, and ability to openly discuss her schizophrenia that has made her an inspiration to so many who live with mental illness.
Sandy was born in Ballarat.
Her home life was one of domestic violence- and school and sporting activities became her salvation away from the violence experienced at home.
While she excelled at sports, particularly softball, it was through the support of a high school teacher that she was introduced to a love of poetry and writing.
Diagnosed with schizophrenia in 1976, Sandy spent the next 15 years in and out of institutional care, including at the infamous Larundel Psychiatric Hospital. Sandy with co-author Margaret Leggatt published a book about Larundel in 2020, called, Out of the Madhouse: From Asylums to Caring Community? It won the oral history prize at the 2020 Victorian Community History Awards.
Her first book, Poems from the Madhouse (1993), gave her the self-confidence and resilience to succeed. Sandy now writes poems that celebrate her survival. Through her poetry and other writings, she has gone on to become an award-winning author of numerous publications. During the COVID-19 pandemic, poetry once again was an important lifeline for Sandy. She kept a daily diary in haiku poetry, documenting the everyday dramas of living in Melbourne during the various lockdowns. These poems became The Poetics of a Plague published by Spinifex Press in 2021.
In 2010, her autobiography Flying with Paper Wings was short-listed for The Age Book of the Year. It also received a commendation in the Australian Human Rights Awards and was awarded SANE Book of the Year.
Sandy was among the first wave of people with a lived experience of schizophrenia back in the 1980s to talk publicly about living with it. She has been a SANE Australia peer ambassador for many years and regularly speaks to schools, universities, and community groups about living with mental illness. She has continued with her love of sport, playing first with the Parkville Women's Hockey Club, which actively promoted the 'Fair Play Sport!' anti-discrimination message, and now open age hockey with Essendon Hockey Club and masters hockey with PEGS Hockey Club.
Sandy started learning the viola soon after her first hospital admission to Parkville Psychiatric Unit and now plays violin in the Footscray Gypsy Orchestra as well as with her local group, the Christmas Hills Orchestral Players (CHOPS).
Sandy was inducted into the inaugural Victorian Honour Roll of Women in 2001.
This Biography has been written in consultation with Sandy Jeffs OAM
Photo Credit:  Sandy Jeffs OAM – Film Still (2018) Her Stories, Her Place Women's Museum
Film Source:  Sandy Jeffs OAM, Her Stories, Her Place Women's Museum, 2018
Find out more: Sandy Jeffs — Spinifex Press
Site:
Her Place Women's Museum is a not-for-profit organisation that honours and celebrates the social, civic and entrepreneurial achievements of all Australian women and their role in shaping our nation.
[1] Jeffs, S (2018) SANDY JEFFS OAM,Her Stories Profile, Her Place Women's Museum