Olive Justice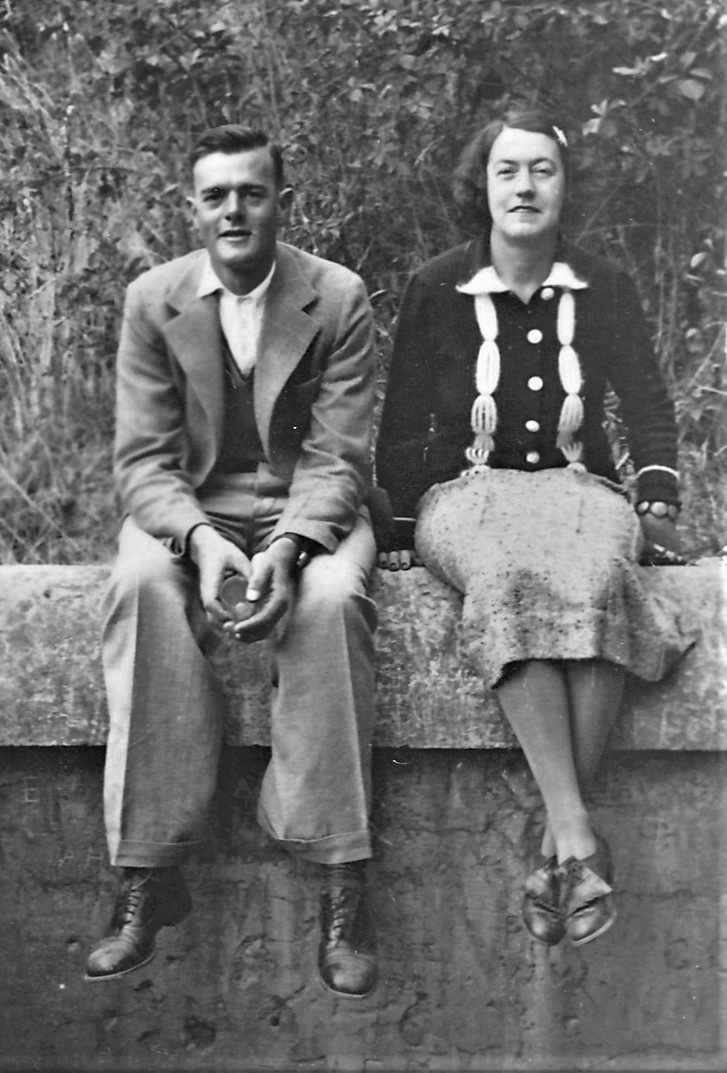 ORAL STORYTELLER
1898-1998
Olive Justice (nee Grayden) lived through most of the twentieth century. Telling stories was a multi-generational skill in the Grayden family. Born in 1898, as a  child Olive absorbed her grandmother's stories of the early days of the Victorian colony, and her grandparents' association with the Aboriginal people who had gathered on the Mornington Peninsula as their Country was invaded.
Olive's earliest memory is as a small toddler being the 'baby' in a game of 'mothers and fathers' with visiting children. She remembers being annoyed when they put her dress on inside out and pretended it was a week day, then took it off and turned it the right side out when Sunday came in the game. That story alone tells us much about rural poverty on Phillip Island around 1900.
Olive suffered through much in her very long life. Her daughter died at the age of 21 from what Olive described as 'kidney failure', and for which she blamed herself because she could not afford enough food during the Great Depression. Her son Roy was a sensitive child who loved music, played the violin, and attended Newhaven and San Remo state schools, where Olive knew he was constantly bullied by the traumatized boys housed at the nearby St Paul's Boys Home. During World War II, Roywas away fighting in the New Guinea campaign for three long years.
Olive outlived both her children, her beloved sister Marguerite and her husband Reg who had been her sweetheart from a young age. Twice she had lost all of her possessions and her businesses in house fires, but never left the house Reg had built at 70 Chapel Street, Cowes, until just a few years before she died in 1995 around the corner from home in Warley Nursing Home Annexe, aged 99 years and 4 months.
Olive retained the property, believing it was the perfect location for a place of respite in the busy town centre.
In keeping with her wishes, the property was bought after her death by the council, with all proceeds of her estate going to the Salvation Army to assist in building a drug and alcohol rehabilitation centre in Melbourne.
After Olive went blind from her glaucoma in her 70s, Roy became her carer. When aged in her 90s, Olive began a project of using a cassette recorder to record her memories, and the stories from the 'old people'.
Roy had placed tactile aids on the recorder buttons, so she was able to record when she had the opportunity. The recordings are not all of good quality, but can be heard enough to transcribe, or even use extracts in audio-visual presentations.
They are stories gifted from the twentieth century via Olive's beautiful voice and skilled story-telling shining through. Stories filled with humour, pathos, historical detail, drama, vivid imagery, and even the occasional poem.
Olive can be heard relating some of her many stories on a series of short videos including images, which can be found on the 'Olive Justice Phillip Island Memories' YouTube channel linked below. She died at Cowes.
This Biography has been provided by family member Christine Grayden
Photo:
Olive and Reg Justice Family collection, in care of Christine Grayden.
Audio-visual capturing some of Olive's stories:
Memorial – Information photo board at "Olive Justice Place", 70 Chapel Street,Cowes, Phillip Island.
Essays about Olive:
"Making a place for Olive" Christine Grayden. Bass Coast Post online journal. . 19.8.2022
"What would Olive say?" Catherine Watson, Bass Coast Post online journal. 2.2.2013
"Olive Justice Place now official" News item, Bass Coast Shire Council. 18.8.2022
"Artwork to adorn Olive Justice Place" News item, Bass Coast Shire Council 18.4.2022
Images of Olive Justice Place mural and the artist Eirian Chapman at work there:
Site: 'Olive Justice Place' 70 Chapel Street, Cowes, Phillip Island.
Olive Justice Place is on the site of the Justice home, built by Reg Justice in the mid-1950s and occupied by the Justice family until 1997.
The land has had various uses since purchase from Olive's estate with the intention of creating a small, pleasant community park there, fulfilling Olive's wishes for her land.
This pocket park in the centre of Cowes is designed to be low maintenance, but still has greenery in planters and borders, and a pleasant ambiance.
Facilities include picnic table seating, two repurposed colourful containers for shelter, including one with a small stage, and banana lounges on the northern side. A colourful mural commissioned especially for the park is on the shop wall that forms the western boundary of the park.
Mural artist Eirian Chapman has paid homage to Olive with themes of caring, motherhood, community and nurturing, expressed in bright colours and flowing shapes.