Mannie Kaur Verma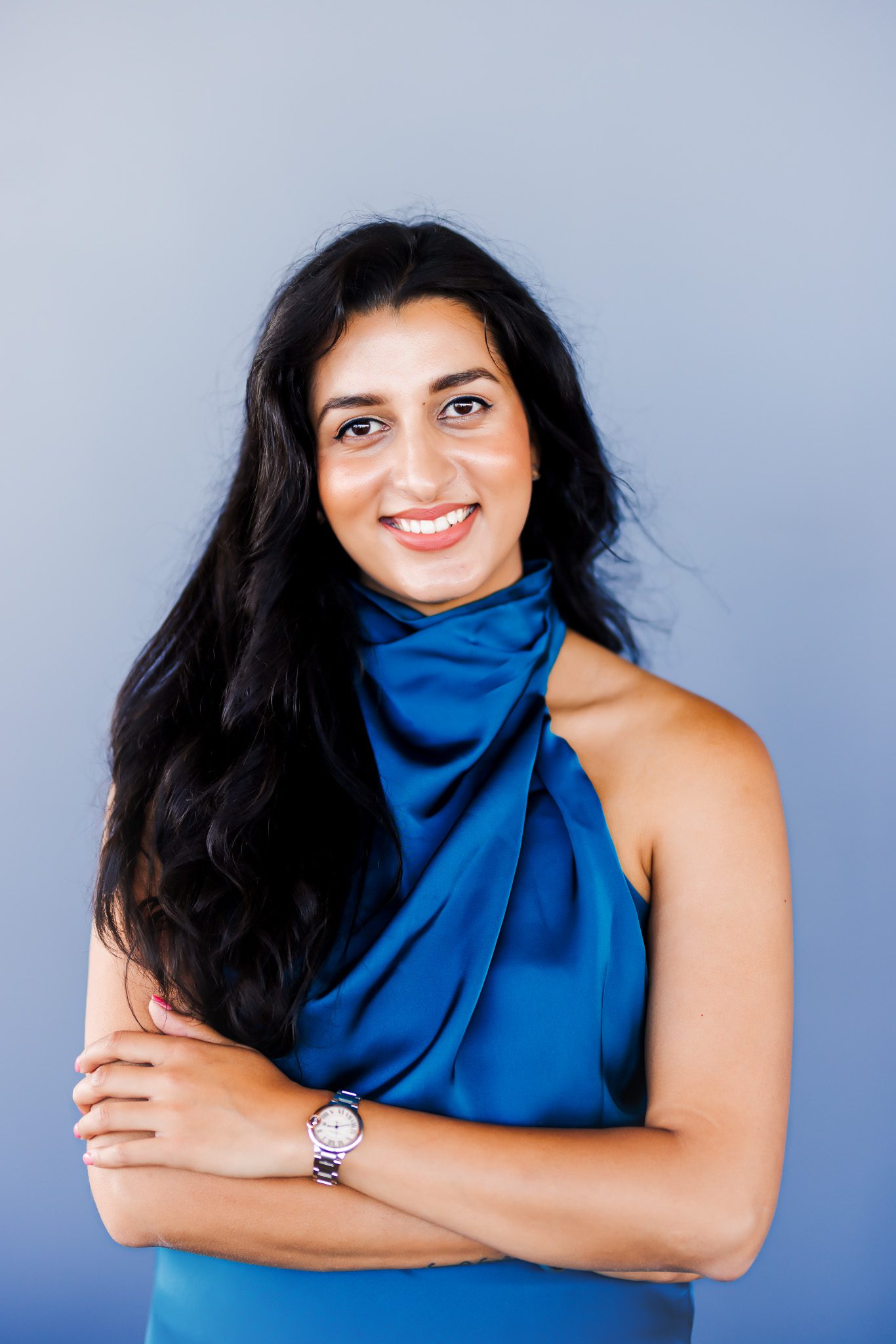 b. 1993
An award-winning lawyer, a social justice advocate and a dedicated mother to two beautiful children. Mannie also sits on the board for YWCA Australia and Refuge Victoria.
"It's important to know there's no such thing as the right time. If the opportunity is there, and you want to do something, you've just got to take the leap [and] do it. Often, we keep waiting for the right time and that right time doesn't come."[1]
Mannie Kaur Verma, more often known as Mannie, is an Indian-born Australian, lawyer, advocate, wife, and mother.
Among her many roles and responsibilities, Mannie offers pro-bono services for victims/survivors of domestic and family violence. She takes an approach that unites advocacy with legal practice to support and empower those she works with.
"[I was led] to activism within the law so that I could not only help vulnerable people but also empower them to go and take action. As a lawyer, I can only advise clients and assist them as far as the law allows. I can't go further than that, because I am constrained by the legal system as it exists today. But I can empower [my clients] in other ways by pointing them to necessary support systems." [2]
Mannie's work is grounded in intersectional feminism.  In addition to having completed an academic thesis titled "A Colourful Woman's Place in Politics", Mannie's legal work reflects a deep understanding of how individuals' identities– for instance, their gender, religion, SES, and culture– uniquely intersect to shape their experiences of the world and the treatment that they receive in our legal systems.
This approach is evident in her work as a member of the Family Violence Prevention Steering Committee in the Victorian Sikh Gurdwaras Council. In this role, Mannie is working to prevent family violence within the Sikh community through awareness and education that is responsive to their unique needs.
Speaking to this work, Mannie said:
"We recognised that people often go to the elderly [within the Sikh community] to discuss these issues, including domestic violence. But what we found was that they were being misdirected and discouraged [from reporting the incidents] or weren't getting the support they needed. [Victims] would often be told 'this happens in every marriage; it'd be fine; you'll deal with it; you should go home and continue running your family life; you shouldn't destroy your marriage, because this little thing has happened.' Essentially that 'men will be men'. So, this program is about training faith leaders and others to be able to provide that early support to women, and even men, and giving them the right advice at the right time."[3]
An intersectional approach to this work has enabled Mannie and the committee to identify the best way to effectively increase community members' use of legal services.
They have identified the specific deterrents community members face– a lack of understanding of the legal system and fear of stigma and ostracisation by their communities– and the best manner in which to combat this– by educating faith leaders and older community members who hold an advisory role within the community about Australian legal systems.
Mannie and her best friend, Sheeba Singh recently established a charity, Veera Brave Girl, empowering migrant women to fight against gendered violence. Speaking about the birth of this charity, Mannie said:
'We formed Veera – not out of charity – but because we refused to sit in the comfort of fireplaces when our girls were burning. We ignited within us a willingness to fight. We embraced a new era of responsibility – that through our actions, we will change not the world, but someone's world.'
To add to the long list of Mannie's work and achievements, she is:
Photo: Mannie Kaur Verma – Photographer Iqbal Fotography 
Site:
Her Place Women's Museum is a not-for-profit organisation that honours and celebrates the social, civic and entrepreneurial achievements of all Australian women and their role in shaping our nation.