Lisy Kane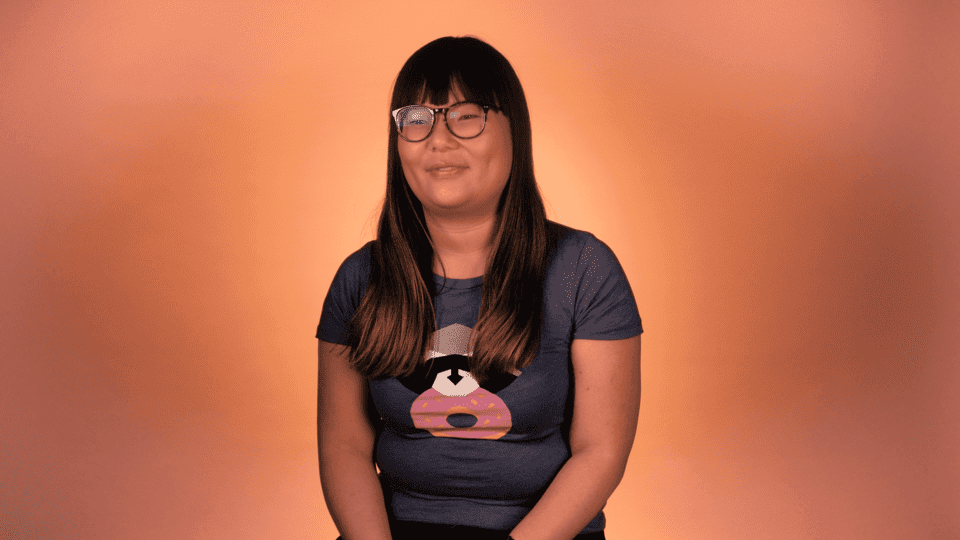 Video game producer, Social good founder
" I loved games from a very young age, but I didn't ever think that games could be a career."[1]
When Lisy Kane started attending games events, she was often one of the very few women there. These days, Lisy wants to see more women building the internet: "I want to see more games made and more startups founded by women and underrepresented people."[2]
Lisy has worked proactively towards this goal. She co-founded the social enterprise Girl Geek Academy, whose mission is to teach technology skills to one million girls by 2025.  Their programs include coding workshops for girls as young as five, hackathons, and initiatives in 3D printing, games development, design, entrepreneurship, and startups.
 "Our next step is working with teachers and schools to try and encourage more girls to be involved. That's the barrier we're facing, it's getting unsure students who are excited about programming to take the plunge. Once the girls are at Girl Geek Academy, the way we teach is very fun and very interactive so it is relatively easy from that point."
More and more women and girls are getting involved in games via hackathons, and engaging events hosted by Girl Geek Academy that facilitate teamwork and skill-building.  "When you are creating teams for hackathons, you definitely have to have a mixture of a Hacker, a Hustler and a Hipster," Lisy explains.
 "A Hacker is a programmer; a Hustler is the business and marketing person who can go and sell; The Hipsters are our designers, someone who visually understands how to put the product together. This team mix works across all of our events, which includes hackathons for start-ups and game jams."
Lisy is also a producer at Melbourne indie game development studio League of Geeks. She worked on their highly successful game Armello, which was first released in 2015 and has won a range of international awards. Yet, she finds she is still met with resistance to the idea of women creating games and wants to get to the bottom of why this is.
"Every time it happens, people are furious, and I don't know why. My own assumption is that they are scared of change and they don't want to have their toys taken away from them. Call of Duty is still being made every year, Fortnite just came out. We still have these games, the world still turns. I just don't understand it, and hopefully one day we won't have to ask that question. But for now, it continues to be a thing."
Perhaps the best way to remedy the outrage is to continue educating and making a significant impact in her field. Lisy has this covered; In 2017, she was the only Australian to make the prestigious Forbes 30 Under 30 2017: Games list.
Lisy is currently heading up production initiatives for Kepler Interactive, a new global co-owned publisher as well as working as an advisor and producer for the Kowloon Nights games fund.
Find out more about Lisy here: Lisy Kane
Further Reading: M, Hohnen,  So you want to be a…video game producer – Blunt Magazine, October 8, 2020
Site:
Her Place Women's Museum is a not-for-profit organisation that honours and celebrates the social, civic and entrepreneurial achievements of all Australian women and their role in shaping our nation.
Acknowledgement:
We respectfully acknowledge the Traditional Custodians of the land the Bunurong Boon Wurrung and Wurundjeri Woi Wurrung peoples of the Eastern Kulin Nation and pay respect to their Elders past, present and emerging.
Photo Credit: Lisy Kane Biography, Film Still, Her Place Women's Museum, 2018
Film Source:
'I loved games from a very young age, but I didn't ever think that games could be a career.' STEMpowered featured woman of the month, Lisy Kane,  By Her Place Museum, Facebook,  Her Place Museum, 16 Sept 2018
LISY KANE, Her Story, Her Place Women's Museum, 2018
Lisy Kane – What You Won't Learn in School, Keynote Entertainment, Dec 20, 2022