Lichelle Hames (Clarke)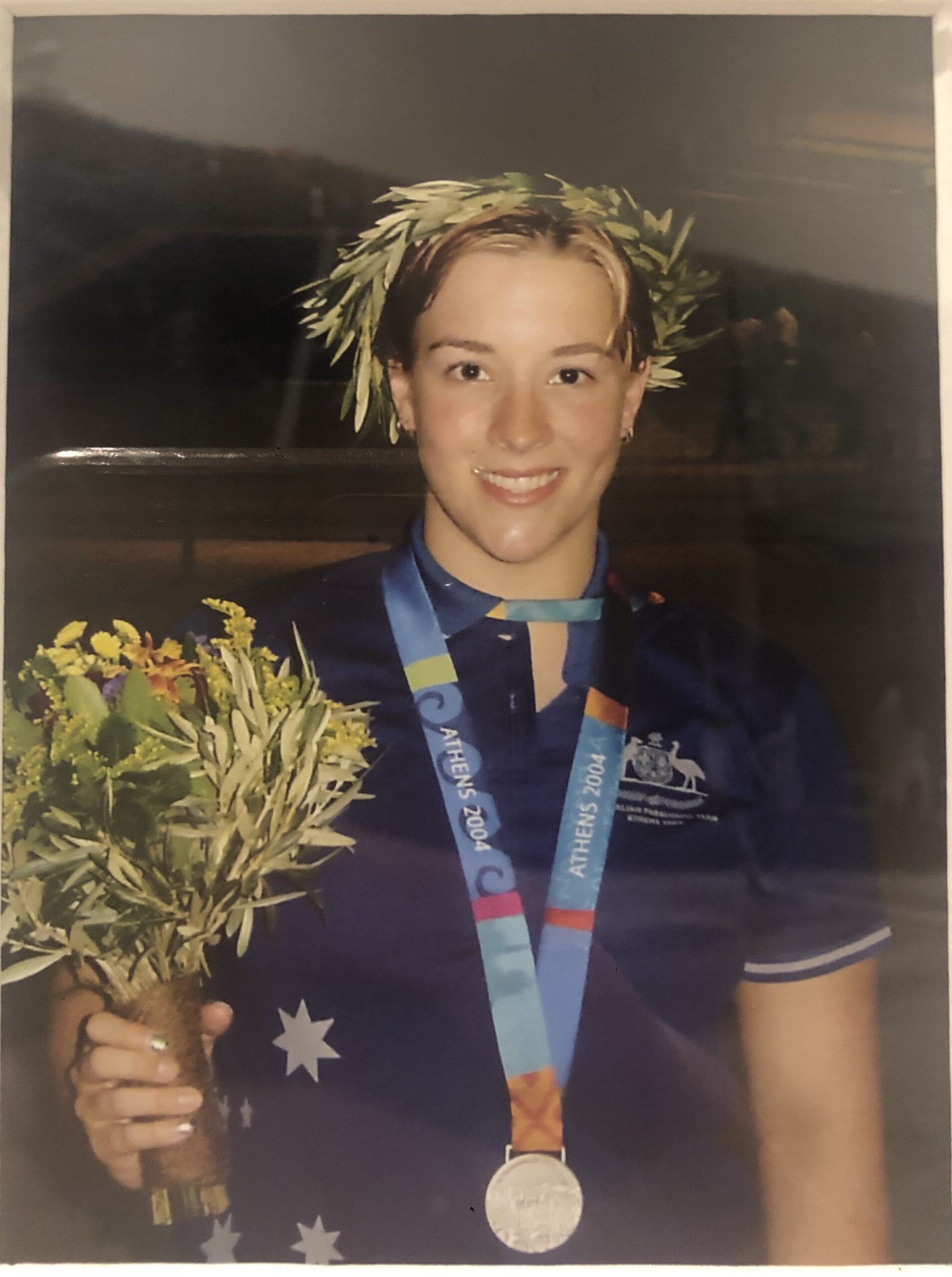 B: 1986
Paralympic Swimmer
Lichelle Hames is an elite swimmer with a successful career at both a junior and senior level. Her highlight achievement is her Paralympic silver medal triumph in the 400m freestyle at the 2004 Athens Games. The 400m freestyle became her pet event after her success in Korea in 2003.
Lichelle made her international debut in Spain in 2002 and went on to represent Australia until 2006. Adding to her many local, regional, and state successes her international accolades include:
2002 – Represented Australia in Spain – Paralympic preparation squad – International Competition – 4 Gold (add events)
2003 – FESP Games for the Disabled in Korea – 3 gold and 2 silver (add events)
2004 – Athens Paralympic Games – silver medalist in Women's 400 m Freestyle S8 event and bronze medalist in Women's 4×100 m Freestyle 34 pts team event
2006 – Commonwealth Games – 7th Women's 100m Freestyle EAD final. (only demonstration event at this time and no division. Only 3 athletes were selected. Qualifying for the final was an extremely difficult task but Lichelle says she has great pride in it)
Lichelle was also an Australian Institute of Sport Paralympic swimming scholarship holder from 2003 to 2006.
She swam for the Warragul Water Warriors and was a member of the Gippsland Sports Academy between 2002- 2007, retiring in 2007.
Image Source: https://www.gettyimages.fi/photos/lichelle-clarke?phrase=lichelle%20clarke&family=editorial&assettype=image&sort=mostpopular
Site: Baw Baw Sporting Walk of Fame
Located in Civic Park, Warragul, the Baw Baw Shire Sporting Walk of Fame was created in 1999 in recognition of the region's champion athletes.