Halima Mohammed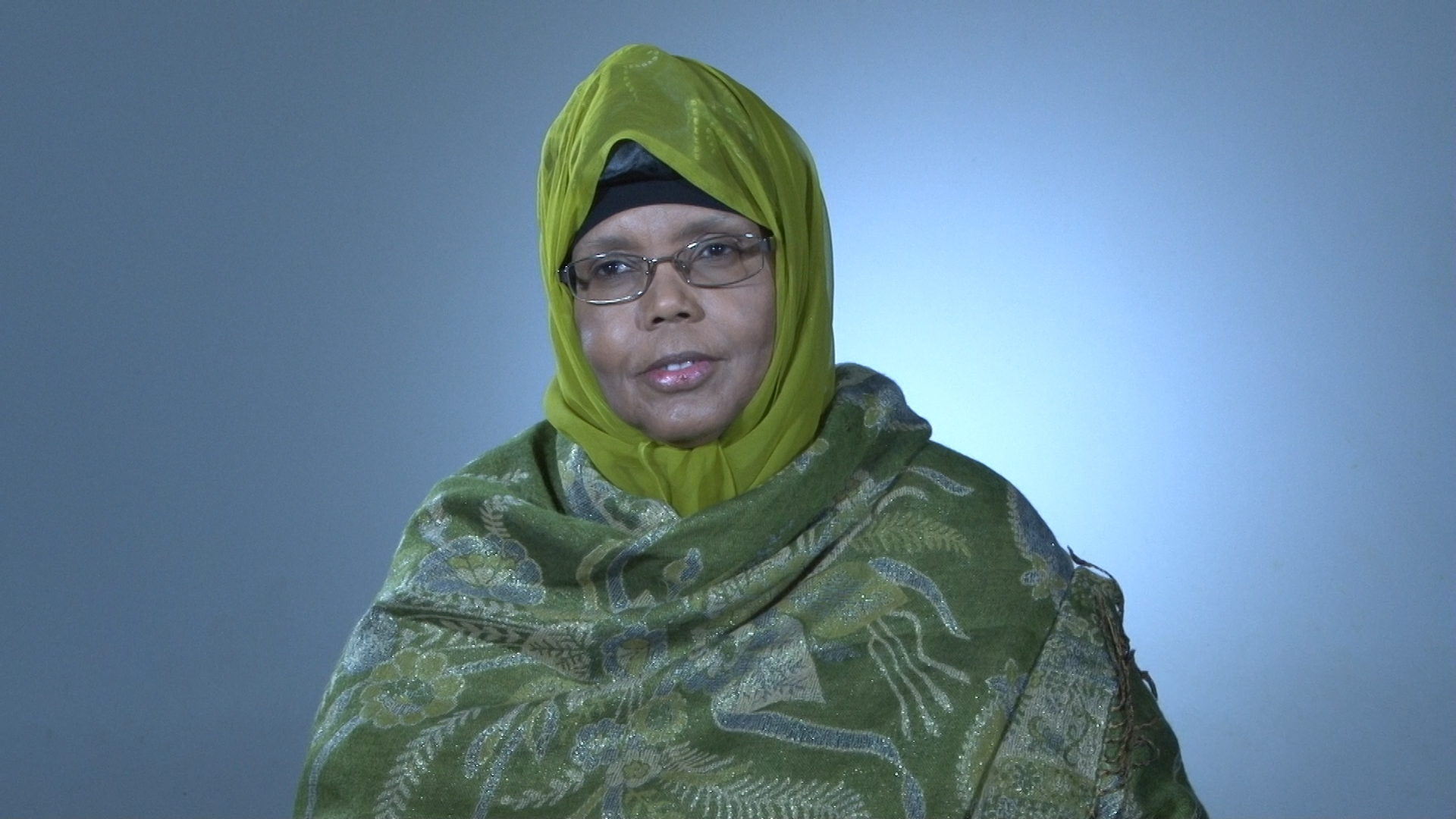 b. 1956
Community activist
" I want to see women, from all walks of life, doing their potential, their ability to reach well, like having education, having skill at their employment, having a say in the government bodies, I need to see women flourish within the community and feel like they belong in this community."[1]
Halima Mohamed has been a community activist for nearly 30 years. Born in Somalia, she worked in parliament there for more than 10 years.
In Australia, her work has been no less transformative. Mohamed's passion is in building and nurturing communities; whether that is breaking down historic boundaries among Somali women or forging relationships between refugees and non-refugees.
She has led initiatives such as the African Women's Social Enterprise, in partnership with a number of organisations, before establishing Skilling Employment and Aid Enterprises Australia Inc. (SEAEA Inc.) in partnership with Green Collect in Yarraville.
Mohamed has recruited a group of women to cook Somali and Western food for students at Kensington Primary School, a program that has resulted in better nutrition for students while deepening their understanding of Somali culture. It has also assisted the women to develop their English-language skills and to gain a sense of belonging within the community.
Mohamed has established a sewing group for African women in Footscray. While sewing, the women learn English and hear talks from guest speakers on topics that assist them to gain employment, navigate cultural and bureaucratic differences or start their own businesses.
Mohamed has also partnered with a range of organisations including the Brotherhood of St Laurence, who supported the creation of SEAEA Inc, AMES Australia, RMIT University, the West Footscray Rotary Club and the New Hope Foundation.
She was inducted onto the Victorian Honour Roll of Women in 2008.
This Biography has been written in consultation with Halima Hohammed
Site:
Her Place Women's Museum is a not-for-profit organisation that honours and celebrates the social, civic and entrepreneurial achievements of all Australian women and their role in shaping our nation.
[1] Mohammed, H (2018)  Halima Mohamed Her Stories Profile, Her Place Museum