Annie Galvin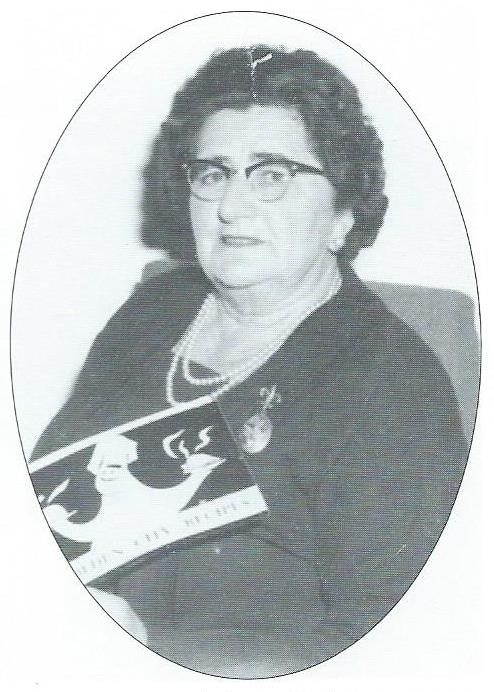 1903 – 1987
Community Leader
The Lady Mayoress who used to put her hands and heart out to anyone in need hasn't changed a bit over the years. And she can still laugh about having been called a Communist.[1]
Annie Galvin was the second youngest of seven children. By the age of six, she and her siblings were orphaned. It's not known what became of the orphaned Annie and her siblings for the next few years, what is known is that Annie spent the greater part of her life dedicated to the interest of women and children. 
From her arrival in Bendigo in the mid-1930's, Annie Galvin worked for the community with six years on the Council, and a stint as Lady Mayoress when her husband was Mayor of Bendigo. She was a member of the Bendigo Branch of the Australian Labor Party and President of the Women's Regional Committee, Advisory Bureau.
 In 1945 Annie's husband was elected to the Victorian Legislative Assembly, from 1952 he served as Chief Secretary and Deputy Premier, with Annie supporting her husband in many civic duties. She was also a hostess to Queen Elizabeth during her 1954 visit to Melbourne. 
Annie was President and Patron of several community bodies, including the Bendigo National Council of Women. In 1956, through this body, the city appointed its first female police officers into Russell Street headquarters. Annie was also a Magistrate of the Children's Court.
Annie was President of the committee which established the Bendigo Crèche, which she first proposed in 1938. Seven years later, the council provided a venue that was strongly opposed by the community. Twelve years later, after much fundraising, a new Bendigo Crèche and Day Care Centre was officially opened on July 1, 1957. The crèche took 55 children, employed professional staff with a limited number of children per staff, and was means-tested. Bendigo Crèche was replaced in 2015 by the  Annie Galvin Early Learning Centre.
In 1962 Annie founded Overton, the first residential child-minding centre outside the Melbourne metropolitan area. Overton cared for children from birth to five years and functioned until January 1974, when state Social Welfare Department policy changed direction. This policy aimed to place wards of the state at a time in a family situation. Those children for which there was not an available family were tagged "destination unknown" and taken to a Melbourne orphanage.
 The Overton committee of which Mrs. Galvin was President, was committed to silence, and the closure of the institution came as a complete surprise to the people of Bendigo and more so the staff who worked or volunteered there. 
Until marrying Annie worked as a clerk in Melbourne. In 1932 she married Leslie Galvin and had two sons. Mrs. Galvin was widowed in January 1964.
Bendigo Advertiser 1974, October 13, 1985, September 1984
Reference
Stevens-Chambers, Brenda
Celebrating Bendigo Women 2016
Original Reference
Betty Jackman and John Tully 
Annie Galvin Biographical Information 2015
Site: Annie Gavin Early Learning Centre Bendigo
The Annie Gavin Early Learning centre is managed by the City of Bendigo. This childcare centre operates 50 weeks a year and closes over the Christmas period and for public holidays.
Traditional owners acknowledgement:  The City of Greater Bendigo sits upon Dja Dja Wurrung and Taungurung Country. We acknowledge and pay our respect to the Dja Dja Wurrung People, the Traditional Owners of the land. 
[1] Supplement to the Bendigo Advertiser 24 September 1984.