Anne Caudle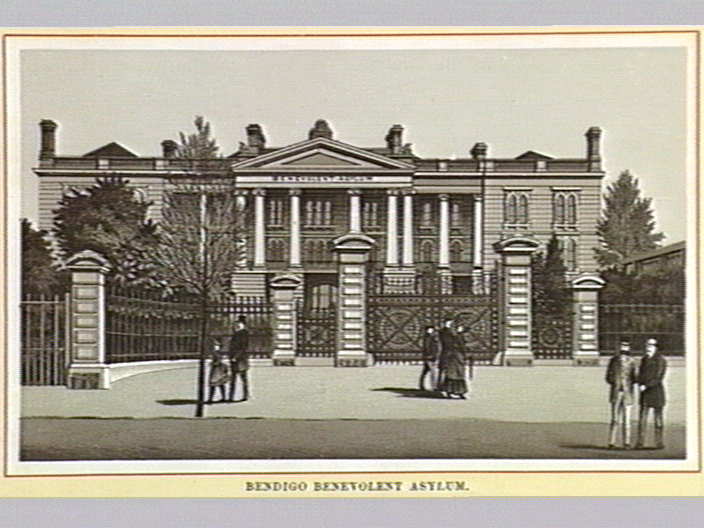 1812 – 1865
Community Activist
"It may probably be esteemed highly indecorous in one of the "inferior" sex to oppose the opinion of masculine wisdom, still with all due deference to the authority in question…"
Signed Anne Caudle [1]
From all accounts, Anne Caudle was a particularly forthright and determined woman. Settling in Bendigo in the mid-1850, she was soon deeply involved in prominent issues, a major one being the lack of humanitarian services in Bendigo.
In May of 1857, she formed a Ladies' Committee of twelve women to help fund local relief for the needy. Determined to succeed, she wrote to and received the support of Governor Sir Henry Barkly, along with a substantial donation.
Over the next twelve months, the group had raised over £200, the strongest financial support coming from the theatrical profession, from local amateurs or fundraisers.
Then, when the men requested Mrs. Caudle hand over her committee's funds so relief work could immediately commence – she refused.
She wanted her 'ladies' money in bricks and mortar, not frittered away, on day-to-day relief.
However differences were resolved, and the project proceeded. The facility known as the Bendigo Benevolent Asylum opened in 1860.
After suffering ill health for several years, Anne Caudle died in June 1865, aged 53.
Yet, no record of her death or obituary notice appeared in the local newspapers. Soon after, the colony began proceedings to sell her household goods. Probate papers stating that "there were no persons being in the said Colony entitled to take the necessary steps for the protection of the said estate."
Since 1860 the Bendigo Benevolent Asylum had two name changes, in 1988 the name Anne Caudle Centre was decided upon.
In 1993 Councillor Lola Miller oversaw the restoration of Anne Caudle's grave, and in October 1993 a headstone was erected for the first time.
This Biography was provided by The City of Greater Bendigo
Reference:
Stevens-Chambers, Brenda, Celebrating Bendigo Women 2016
Original Reference – Jackman, Betty May
Site: The Anne Caudle Centre, originally known as the Bendigo Benevolent Asylum, was established in 1857 as a home for the aged and destitute. From the 1880s through to the 1920's, an area of the asylum was used as a lying-in hospital for unmarried women to give birth.
A century later the asylum was being reused as the Bendigo Home and Hospital for the Aged – its final iteration before it merged with Bendigo Hospital.[1]