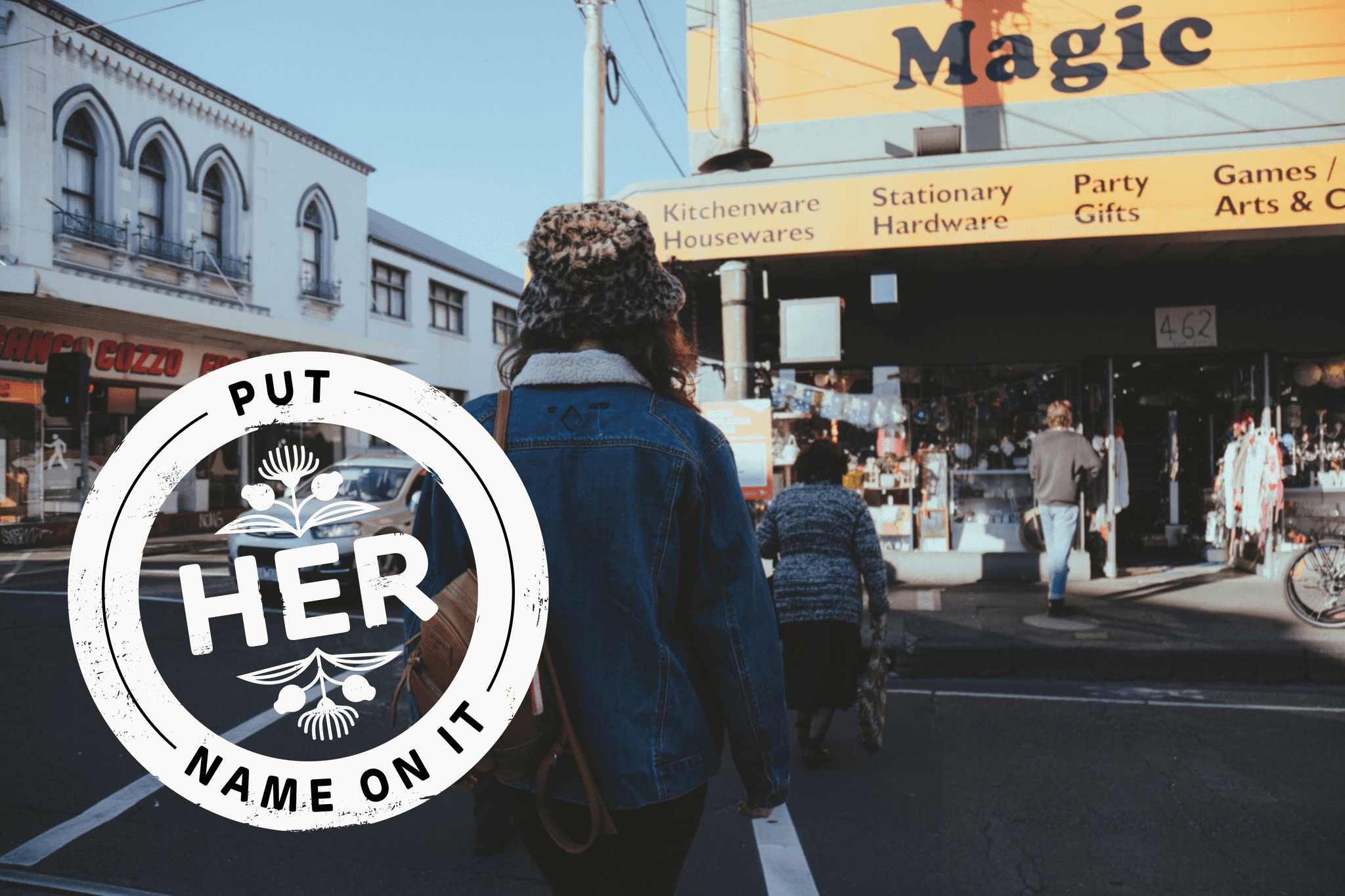 How many places in Victoria are named after women? It's hard to know the exact number. What we do know is that compared to men, there's not many places, artworks or monuments that commemorate women.
Put Her Name on It is designed to challenge and change Victorian public spaces to be more gender equal through collaborative action. GEN VIC and Geographic Names Victoria are working together to strengthen partnerships, develop resources and communications and undertake research to help identify and address the gender place name gap. 
Victoria has a rich history of incredible women who have shaped this state. Despite this, there are too few women recognised and honoured in street names, parks and gardens, state electorates, local government wards and via significant sculptural and other public artworks.
Put Her Name On It isn't just about increasing the representation of women in public place naming though, it's also about shining a light on the places, artworks and monuments that currently recognise the achievements and histories of women in Victoria. That's the Finding Her Commemorative Tour. The digital and real life tour helps promote women and gender diverse peoples contributions as well as identify gaps across the state, draw attention to the issue and generate on the ground activity to address the gender place naming and commemorative gap.  
Victoria is now experiencing an uplift in interest and investment in the memorialising of women in public places with $1M of Victorian Government funding for six new memorials to Victorian women – including equal pay activist Zelda D'Aprano, disability rights champion Stella Young and three Kurnai Women. Melbourne City Council has announced it will create at least three new statues of women and local government organisations are also taking initial steps towards understanding and addressing representation in public places.  
This campaign originated in regional Victoria by Women in Gippsland in 2020 as a contribution to the gender equality movement and prevention of violence against women.  
For more information on Put Her Name on It you can contact Kerry at puthernameonit@genvic.org.au.