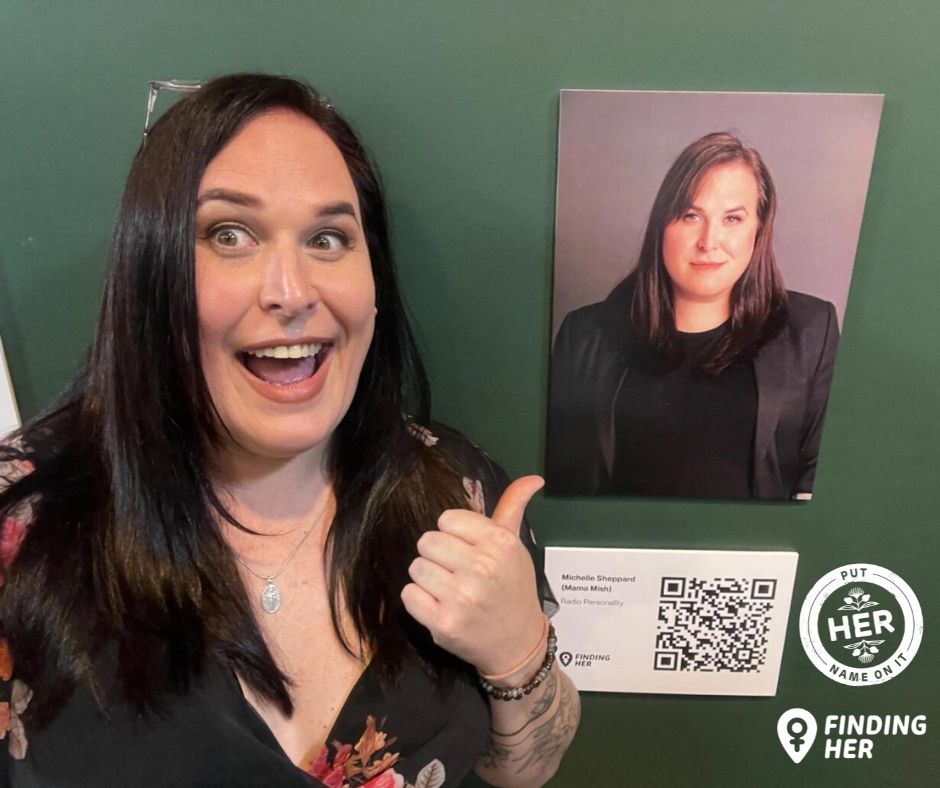 I'm a queer woman with transgender experience who has previously battled with her gender identity, and I'm writing this blog from that perspective. It's crucial to highlight that, despite my own experience, I am not an expert on the experiences of transgender people, people who identify as non-binary, people who identify as gender-fluid, or anybody else who deviates from or conforms to traditional gender norms or the accepted gender roles.
But as a member of a gender minority and a diversity and inclusion practitioner, I can attest to the importance of representation in creating a feeling of community for people from different backgrounds. These memorial works of public art acknowledge every individual's existence and worth by reflecting our society's intricate fabric.
We must move past tokenism to truly embrace inclusivity in these artistic manifestations. To create a more compassionate and accepting society that celebrates the uniqueness of each person, it is essential to actively welcome and include all diverse minority groups, including transgender and non-binary people, in feminist and women's spaces.
When discussing transgender identities specifically, it's vital to remember that people may realise and accept their transgender identity at different times in their lives. Some people might be able to recognise this aspect of themselves at a young age, while others might not have the words or awareness until much later in life. Some people might wait until they are teenagers or adults before realising they are transgender. It's important to realise there is no one right way to navigate this experience; being transgender is not a passing trend nor a matter of personal preference.
Every transgender person has the right to be respected and given compassion. Unquestionably, it causes sorrow when one's genuine gender is not accepted. All people's lives may be impacted by various regulations, such as "bathroom bills" and anti-trans sports legislation, which try to discriminate against transgender women and girls. For instance, laws governing bathrooms prevent transgender people from using spaces corresponding to their gender, forcing all women to demonstrate their femininity.
The difficulties of striving for something that is still unseen are highlighted by the lack of transgender role models who are openly visible. It emphasises the continuance of restrictive gender stereotypes, particularly for women. It stresses how crucial it is to increase the number of transgender women who can serve as role models for both girls and women. I occasionally wonder what different choices I would have made in my twenties when I first started exploring my identity or in the early stages of affirming my gender at age 35.
Feminism is typically defined as "the advocacy of women's rights based on the equality of the sexes." Sadly, this definition ignores the nuanced components of what comprehensive and all-encompassing feminism entails. Feminism must consider the various and unique ways women are marginalised. This includes elements like colour, gender, sexual orientation, and more. The interconnectedness of racism, transphobia, and sexism creates a complicated web of prejudices. When we refer to "women," transgender women are automatically included. There are no exclusions or ambiguities concerning this. Gender identity is a woman's fundamental conception of what it means to be a woman. A transgender woman's gender identification represents her journey towards embracing womanhood; it has no adverse effects or requirements for being a woman.
For instance, a closer look at inclusivity in public art and memorials to disadvantaged identities in the United States indicates that transgender women of colour have been instrumental in promoting the social justice agenda for the LGBTIQ+ community. Sadly, the tremendous efforts of these transgender women of colour—who were crucial in igniting the current feminism and LGBTIQ+ equality movements—have frequently gone unappreciated, which has led to the erasure of their stories.
In addition, when the media does cover transgender women, it typically does so in the context of catastrophic events or a flood of false information. These representations diminish the worth of all transgender women, regardless of their cultural, racial, or religious heritages, excluding them from society and obscuring their valuable contributions. In May 2019, New York City announced plans to erect a statue in memory of LGBTQ+ rights activists Marsha P. Johnson and Sylvia Rivera. The monument will be the "world's first permanent public artwork acknowledging transgender women," according to the city. Johnson and Rivera became well-known during the demonstrations over the police raids on the homosexual bar Stonewall Inn in 1969. The activist group Street Transvestite Action Revolutionaries (STAR), which promotes more acceptance and rights for transgender people, was primarily founded thanks to Marsha P. Johnson.
Like many other women in her position, she went undetected until this most recent acknowledgement. She was unknown to many transsexual women like her, and they lacked positive role models to look up to. Here are just a few examples:
French actress and singer Jacqueline Charlotte Dufresnoy began her career as a nightclub performer. She appeared in six movies from 1958 to 1966 as her fame and recognition expanded.
Angie Xtravaganza climbed to the top of The House of Xtravaganza, one of the drag ball houses in New York City. In her home, Xtravaganza was an example for other transgender women and gay males. She is called "A ferocious maternal force who made chicken soup for the gaggle of friends she called her kids after they came home from a long night on the town."
Professional tennis player Renée Richards participated in the 1970s and advanced to Wimbledon's women's doubles final. Renée had previously studied to become an ophthalmologist before specialising in eye-muscle surgery.
American computer scientist, electrical engineer, and transgender activist Lynn Ann Conway. Generalised dynamic instruction handling, a crucial development employed in out-of-order execution by most modern computer processors to boost performance, was created by her while she was working at IBM in the 1960s.
Cecilia Chung advocates for LGBT equality, social justice, and human rights. She is the Transgender Law Centre's Director of Evaluation and Strategic Initiatives. She was appointed chair of the San Francisco Human Rights Commission in 2008, making history as the first openly transgender woman living with HIV.
Danielle Bunten Berry was a pioneer game developer who created one of the first successful multiplayer games on the Atari platform, requiring players to compete and cooperate.
The ARM microprocessor core, created by British engineer Sophie Wilson, was a turning point in British engineering and is now found in countless products, including smartphones, tablets, gaming consoles, and broadband routers. Wilson is credited with being one of the builders of the contemporary world as a result.
The number of amazing transgender women who have made significant contributions to society is endless, yet the general public has recently become less accepting. The research shows us a disturbing downward trend, even while most of us—particularly women—continue to feel at ease with transgender women utilising single-sex places like restrooms and domestic abuse shelters.
I write this blog to draw attention to individuals who are debating whether transgender women should receive more acceptance in our culture. We must always consider how we might be more accepting and inclusive of our transgender sisters, who are equally valuable community members and role models. This encourages readers to use these ideas and tools as a springboard to improve inclusion policies in their communities.
Women face social, cultural, and economic barriers to equality everywhere in the world. I hope that one day people will be inspired by my determination to live out my transgender identity and my desire for a more accepting and inclusive society. I want to use my experience to inspire other women, whether they are transgender or cisgender, to find strength in the difficulties they face every day.
Michelle Sheppard or "Mama Mish" is a highly respected presenter, advocate, and trainer in the gender equity space.